CMP has confirmed today that the editor-in-chief of the New Express, a spin-off of Guangzhou's Yangcheng Evening News, has been shuffled sideways in a move that effectively spells his removal as editor-in-chief of the popular newspaper.
The action against Lu Fumin (陆扶民), who has worked as a journalist for twenty years, apparently stems from a decision by the New Express to re-run a July 9 article from Jinan Daily, the official city-level Party newspaper in Jinan in Shandong province. That article, which explored the origins as "educated youth" (知青) of several current members of China's politburo, including presumed president-in-waiting Xi Jinping, occupied a full page in the July 10 edition of the New Express.
The page in question, A23, is no longer available on the list of pages in the electronic version of the New Express.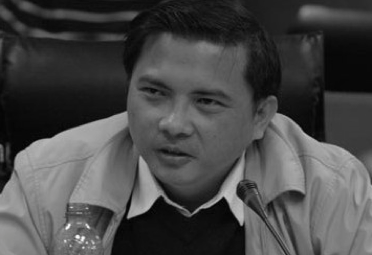 [ABOVE: Lu Fumin will no longer serve as editor-in-chief of the New Express. He has been shoved sideways into a position of equal rank at its parent paper, Yangcheng Evening News.
But this incident appears also to have prompted what some media insiders are calling a complete overhaul of the New Express, focusing the paper more on entertainment coverage and less on hard news.
The Jinan Daily article on Xi Jinping and other politburo members, which ran on the last page (page 10) of the newspaper, was still available online as of 5pm today, July 17, 2012.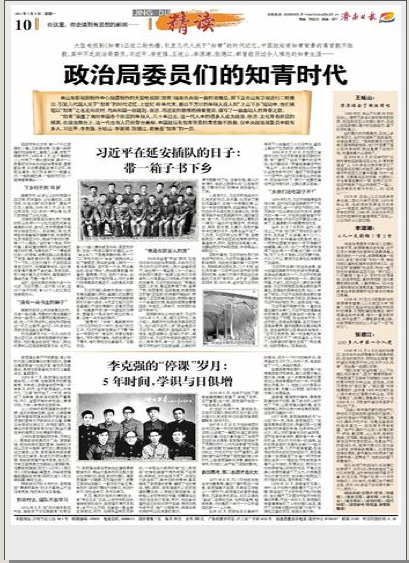 Other politburo members in the Jinan Daily article include: Li Keqiang (李克强), now vice-premier and assumed successor to Wen Jiabao as premier; Wang Qishan (王岐山), vice-premier and former mayor of Beijing; Li Yuanchao (李源潮), head of the Organization Department of the CCP and a rising political star; and Zhang Dejiang (张德江), vice-premier and former Party secretary of Guangdong province.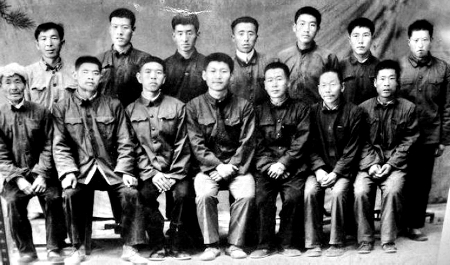 [ABOVE: This photograph published in the July 9 edition of Jinan Daily claims to show China's presumed next president, Xi Jinping (middle, front row), heading off to college in the late 1970s.
Writing in the comment section trailing one online version of the Jinan Daily article on the popular Sohu.com website, one internet user puzzled: "What is the crime in the New Express passing this [article] along?"


[ABOVE: What's the big deal? asks a user in the comment section on the Jinan Daily story at Sohu.com.
In a post to Sina Weibo at 5:05pm yesterday, Lu Fumin was circumspect about the nature of the changes at the New Express:
To have grown up alongside the New Express has been a great joy of my life. But in line with work requirements, from today on, this person will return to work at the political and cultural news desk (政文新闻部) of Yangcheng Evening News. My roots are at Yangcheng, and last year I asked to be "returned home", so today I've finally gotten my wish. Thank you for all the concern from my colleagues.
能与新快报一起成长是我人生一大幸事。但根据工作需要,从今天起,本人重返羊城晚报政文新闻部工作。我的根在羊晚,去年就请求"回家",今天终于得偿所愿。感谢同学们的关心。