There has been some degree of alarmism in the foreign press this week (1, 2, 3) over a (new?) set of restrictions issued by the Chinese government agency overseeing both print and broadcast media in the country. [READ Reuters report and China's denial.]
It bears noting, however, that there is little of substance in the June 18 circular on "critical reporting" that we can say unequivocally represents a "tightening" or "worsening" of the situation for journalists in China. Which is not to say — I repeat, NOT to say — that continued attention to the issue of press freedom in China is not crucial (it is), or that there is any doubt we've seen a progressive worsening of the situation for professional journalists and internet users alike in China.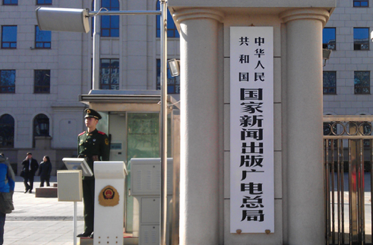 Yes, the media situation in China has worsened in recent months and years. In a sense, for China's traditional media, what looked like a seasonal freeze back in 2004 has settled into an extended Ice Age. You could say that the Southern Weekly incident in January 2013 was the culmination of tensions within Chinese media over the progressive rollback of professional gains made from the late 1990s up to 2003. These included bans on cross-regional reporting, efforts by the Party to more actively "use" commercial media as vehicles for its own propaganda, and the installment of news examiners inside media conducting prior censorship.