The following post by "Southern Metropolis Military Officer" (南都校尉), a former soldier now working as a journalist, was deleted from Sina Weibo sometime before 1:34 a.m. today, November 21, 2012. The post shares a composite image showing two pairs of Chinese officials: Chen Liangyu (陈良宇) and Han Zheng (韩正); Bo Xilai (薄熙来) and Huang Qifan (黄奇帆).
Both Chen Liangyu and Bo Xilai are former senior-level officials and rising political stars ousted for corruption. Despite their associations with the fallen leaders, Han Zheng and Huang Qifan have managed to remain untouched. Huang Qifan remains mayor of Chongqing and a member of the Central Committee. Han Zheng, who served as mayor of Shanghai while Chen Liangyu was Party secretary there, has now successfully entered the Party's Politburo.
"Southern Metropolis Military Officer" currently just over 105,000 followers, according to numbers from Sina Weibo. [More on deleted posts at the WeiboScope Search, by the Journalism and Media Studies Centre]
[Pictures Speak] Once upon a time they were partners . . . ["Cool" emoticon]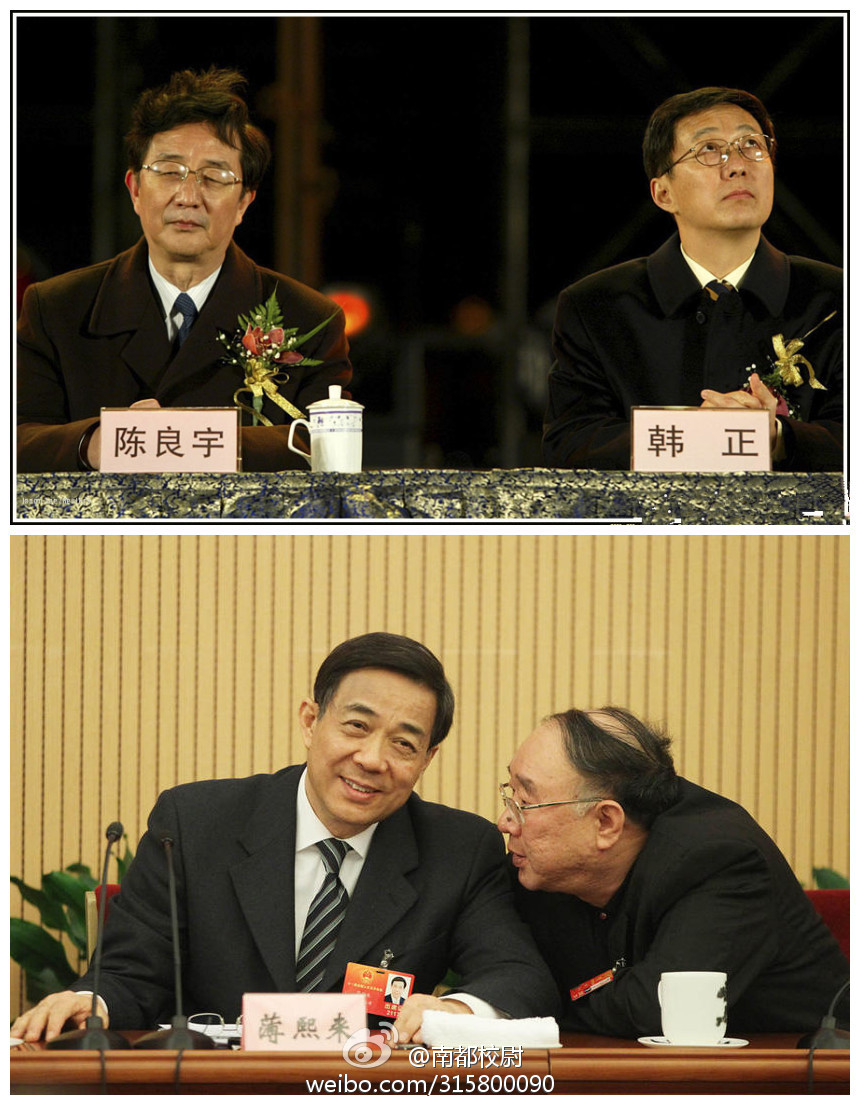 The original Chinese-language post follows:
【看图说话】他们,曾经可都是搭档。。。。。。[酷]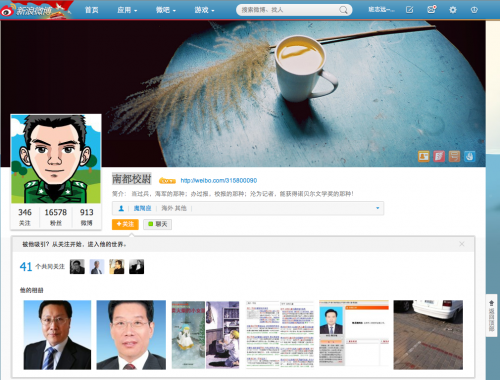 NOTE: All posts to The Anti-Social List are listed as "permission denied" in the Sina Weibo API, which means they were deleted by Weibo managers, not by users themselves.