At a press conference yesterday, the Information Office of the State Council announced that the 5th World Internet Conference (WIC) will be held this year from November 7-9 in the town of Wuzhen in Zhejiang province. Liu Liehong (刘烈宏), a deputy director of the Information Office, said the theme of the event this year would be: "Creating of Digital World of Mutual Trust and Mutual Governance: Joining Hands to Build a Community of Common Future in Cyberspace" (创造互信共治的数字世界——携手共建网络空间命运共同体).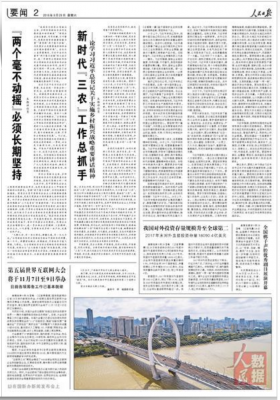 This is the second year running that the theme of WIC, which for China is an important attempt to draw together political and industry leaders in order to influence the global internet agenda, has incorporated the central foreign policy catchphrase of the Xi Jinping era: "A Community of Common Future for Humankind" (人类命运共同体). The theme of last year's conference was: "Developing Digital Economy for Openness and Shared Benefits: Building a Community of Common Future for Cyberspace."
The announcement of the conference dates and theme was carried today on page two of the Chinese Communist Party's official People's Daily newspaper.
According to the report, the World Internet Development Report 2018 and China Internet Development Report 2018, statistical and policy yearbooks produced by the Cyberspace Administration of China, will be launched at this year's WIC. This is the second year running that the yearbook has been produced and unveiled at the conference.