By Qian Gang — The following story is re-published here with the kind permission of Britain's Index on Censorship magazine, whose Spring issue dealt with freedom of speech and media control in China. It is the story of one writer's journey to professional journalism through a history bathed in slogans, falsehood and violence.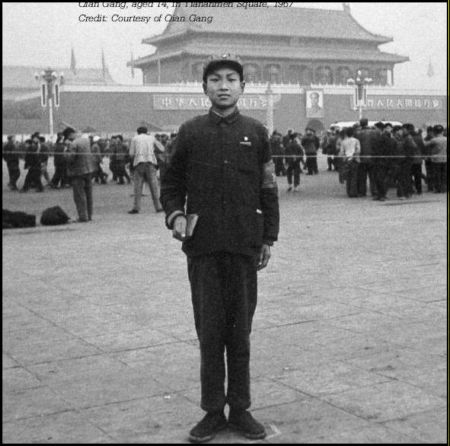 [ABOVE: CMP Director Qian Gang at age 14 on Tiananmen Square, in 1967.]
The pdf for the English article can be accessed here: journey-of-a-red-heart.pdf
Those who read Chinese are encouraged to read the original here, which is longer and more complete.
Readers may also want to bear in mind the "red heart movement" (红心运动) in support of China and the Olympics that has taken this year on China's Internet.
[Posted July 4, 2008, 5:35pm HK]