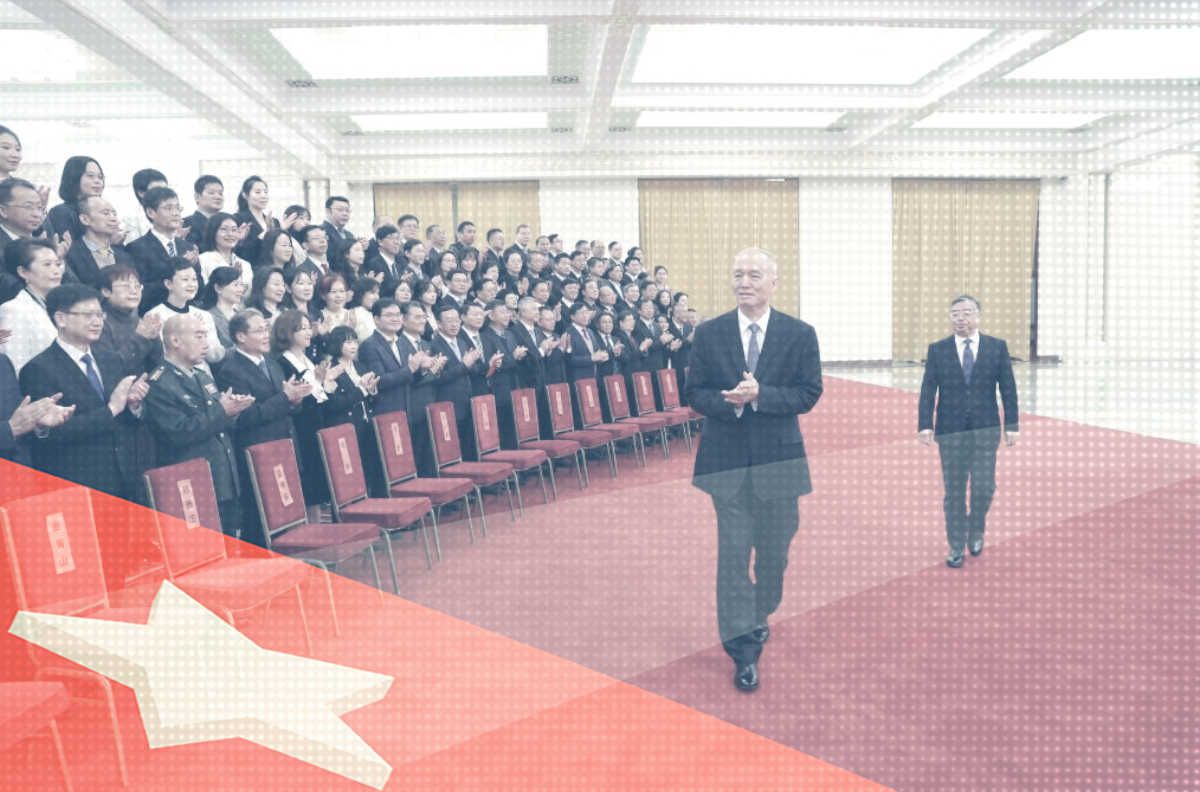 At a ceremony held yesterday in the Great Hall of the People in Beijing, the most recent recipients of the country's two most prestigious journalism awards were honored for their contributions — but not to journalism, not exactly.
The award-winning "press workers" (新闻工作者) lined up in neat rows and applauded enthusiastically as Cai Qi (蔡奇), the fifth-ranking member of China's Politburo Standing Committee (PSC) and the former mayor of Beijing, entered to greet them and stress the core tenets of what the Party calls "news and public opinion work" (新闻舆论工作) — an umbrella term for the larger project of press control in the interests of maintaining political stability.
But the real guest of honor at the awards event was a phrase introduced only last month at a high-level Party work conference — "Xi Jinping Thought on Culture" (习近平文化思想).
A permutation of Xi's legitimizing grand concept (the eponymous "Xi Jinping Thought on Socialism with Chinese Characteristics for a New Era"), this phrase now packs together a set of political and ideological obligations for culture, the foremost being the CCP's unquestioned leadership of ideology. Its appearance in the context of an award ceremony for the China Journalism Awards (中国新闻奖) and the Changjiang Taofen Award (长江韬奋奖) suggests that it will remain front and center as a term signaling the political obligations of journalists and all others working in the cultural sphere.
According to a readout in today's edition of the CCP's official People's Daily newspaper, "the conference demanded that the masses of news workers must take the study of Xi Jinping Thought on Culture as their compulsory course." Furthermore, they must "deeply understand the significance, rich implications, and practical requirements of this important thought, consciously implementing it throughout the whole process of news and public opinion work, striving to be news workers for the New Era with a sense of feeling, competence, and responsibility."
Those on the frontlines of journalism (新闻战线) "must strengthen positive propaganda with an emphasis on confidence," the conference emphasized, according to the release — because official events in China are written about as though they have agency in and of themselves. 
The idea of "emphasizing positive propaganda" (正面宣传), long a key aspect of "news and public opinion work," emerged in the aftermath of the June 4th crackdown in 1989. Xi Jinping stressed the concept as a lynchpin of news and propaganda policy in both 2013 and 2016. The phrase appears again today in the official release about Cai Qi's visit with journalists, but it is subordinated to other familiar staples of Xi era press policy, including the demand that the media "tell China's stories well" (讲好中国故事).
What does award-winning journalism look like under the umbrella of "Xi Jinping Thought on Culture"? The awards table provided on the website of the All-China Journalists Association (中国记协) for first-prize winners of the China Journalism Awards this year offers a telling glimpse.