The recent investigation into alleged news extortion at 21cbh.com, a financial news website under the auspices of China's 21st Century Business Herald newspaper, is just the latest smudge on the grubby surface of China's media industry. We can add it to a long list of desecrations, including the shameless media mudfest over the televised confession of socialite Guo Meimei (郭美美) and sensational coverage of prison escapee Gao Yulun (高玉伦).
The 21cbh.com case stands as further proof positive that China's media has entered an era of corruption. In the coming years, I'm afraid, we will continue to see cases and stories like these.
"Age of Corruption" was the cover of the April 2013 edition of China Weekly, the magazine where until recently I was editor-in-chief. Our coverage in that issue sketched an outline of the present age in which we have found ourselves. In our political, economic and cultural life, we are in an age of corruption. And there is no better phrase to capture the ethos of our present-day media industry.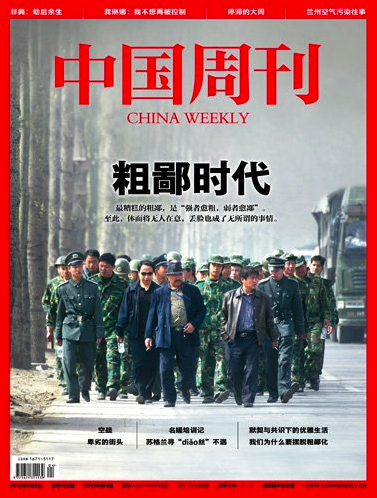 Here are some other labels that fit our media: vulgar (粗俗), shallow (浅陋), manic (狂躁), cynical (犬儒), arrogant (蛮横), despicable (卑鄙), shameless (无耻).