If you are a subscriber to China Legal Studies  (中国法学), the official quarterly journal published by China's Ministry of Justice, and if you have in your possession a copy of the journal's June edition — well, the Central Communist Party would like it back, please.
In a notice issued on June 10, the Beijing Circulation Bureau of China Post Group Corporation (中国邮政集团公司北京市报刊发行局), the entity responsible for coordinating the circulation of periodicals in China, said that "owing to an accident in Issue 3 it requires reprinting and recirculation." The notice asked that "respected units" — in this case, meaning its divisions and partners across the country involved in distributing the publication — "immediately stop delivery and sale [of the publication], and shred or incinerate it on site, strictly preventing it from entering the scrap market."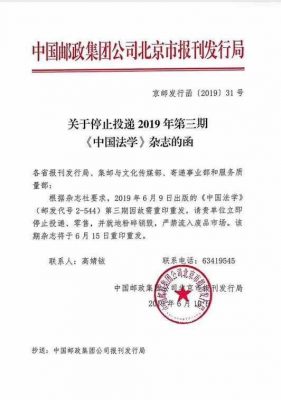 Why such violence against a printed publication? Why must its destruction be guaranteed to the extent that it not even be allowed to survive in the garbage heap?
The "accident" referenced in the notice is probably, in our estimation, the misplacement of the Xi-era qualifier "New Era," or xin shidai (新时代), in the headline of the journal's leading article, written by Li Lin (李林) [seen in the featured image above], a Member of the Chinese Academy of Social Sciences and former director of its Institute of Law.
The headline of Li's piece, which rather slavishly affirms the need for China to "travel the path of rule of law with Chinese characteristics," can be translated: "In the New Era, Unswervingly Taking the Socialism with Chinese Characteristics Rule of Law Path" (新时代坚定不移走中国特色社会主义法治道路). You can see the headline right at the top of the journal's table of contents below.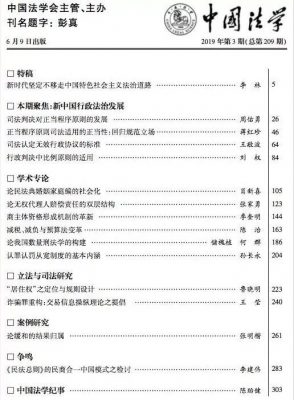 The problem here is almost certainly that the mini-phrase "New Era" has been woefully misplaced, with the result that Xi Jinping's phrase "socialism with Chinese characteristics for the New Era" has been mutilated. Properly written, the headline should be instead, "Unswervingly Taking the Rule of Law Path of Socialism with Chinese Characteristics for the New Era" (坚定不移走新时代中国特色社会主义法治道路).
The notice from the Beijing Circulation Bureau, calling for the ripping asunder and incineration of an entire print-run of a legal journal, is once again a very clear illustration of just how seriously the Party views the use and deployment of its official discourse as a reflection of internal power dynamics.